AKEB is partnering with two organisations, ALISON and NESCOT to provide distance learning short courses and longer professional qualifications which will help and support the Jamat of all ages.
ALISON is a global online learning platform.  They provide a series of online certificated courses on a wide variety of subjects from Languages to Leadership, from Health to IT, Marketing to Vocational Training – there is something to appeal to all interests and abilities.
NESCOT college offers distance learning for a range of NVQ level (National Vocational Qualification) recognised courses.
اداره خدمات تعلیمی آقاخان با همکاری نهادهای الیسون ALISON و کالج نسکات NESCOT  کورسهای آموزشی کوتاه مدت و برنامه های مسلکی و تحصیلی دراز مدت به شیوه تحصیل از راه دور را برای جماعت درهمه سنین برگزار میکند.
ALISON یک شبکه آموزشی آنلاین است که برنامه های آن ارائه‌ و تدویر کورس های متعددی در رشته های چون زبان، رهبریت، بهداشت، تکنالوژیِ معلوماتی، بازاریابی، آموزشهای حرفه‌ی و سایر رشته های مسلکی، را در برمیگیرد.
کالج نسکات NESCOT یک نهاد شناخته شده و با اعتبار درعرصه‌ آموزش از راه دور است که با برگزاری دوره های آموزشی برابر با معیار های پذیرفته شده در سطح مهارت های حرفه‌ی ملی ( NVQ – National Vocational Qualification ) فعالیت دارد.
تشارك شبكة الاغا خان التعليمية مع منظمتين: أليسون, نيسكوت لتوفير دورات قصيرة للتعلم عن بعد ومؤهلات مهنية أطول والتي ستساعد وتدعم الجماعة من جميع الأعمار
أليسون هي منصة عالمية للتعلم عبر الإنترنت. إنهم يقدمون سلسلة من الدورات التدريبية المعتمدة عبر الإنترنت حول مجموعة متنوعة من الموضوعات من اللغات إلى القيادة ، من الصحة إلى تكنولوجيا المعلومات ، والتسويق إلى التدريب المهني – هناك شيء يجذب جميع الاهتمامات والقدرات
  تقدم الكلية نيسكوت التعلم عن بعد لمجموعة من الدورات المعترف بها على مستوى (التأهيل المهني الوطني)

Alison is a large global online learning platform for education and skills training dedicated to making it possible for anyone, to study anything, anywhere, at any time, for free online, at any subject level.
Members of the Jamat can sign up for programmes free of charge and, through a partnership with AKEB, gain certificates on completion of the programme.
You can complete courses in a range of courses, from certificate in Digital literacy or Leadership skills in Business, Diploma in Health studies or Human Nutrition and many others. This is a unique opportunity to continue your learning journey by gaining new skills and enhancing your CV.
To find out more about Alison Courses and/or to register, click here. Login into IIUK and click on the Alison link which is under the Institutional Websites area.

Why Distance Learning with Nescot?  Getting a new qualification can help you reach your goals, whether you're aiming for a promotion, a new career, or to start your own business.
Our team is committed to helping you to fit your qualification around your busy life. You can start at any time of the year, set your own timetable and work at your own pace. We'll send our innovative course materials to wherever suits you, and you'll be allocated a personal tutor who specialises in your subject. If you need extra support, we can offer you the services available to our full-time students. You can also use all our facilities and services.   
To find out more about distance learning at Nescot, click here or call 020 8394 8426.
Nescot Rebuild – a new skills programme for post-COVID recovery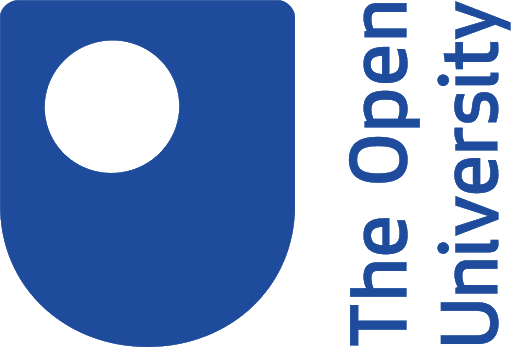 The Open University (OU) is a public research university and the largest university in the UK for undergraduate education. The OU are experts in distance learning and online courses and have supported over 2 million learners to fulfil their potential since they opened their offering and they are ranked 36 in the UK.
The OU offers a range of informal qualification and provide a platform to learners to wish to pursue an academic qualification as part of their learning journey through OpenLearn. The teaching provided by the OU is worldly recognised as innovative teaching in a distant learning setting and the qualifications gained are highly respected by employers.
Most OU courses are available throughout Europe and some worldwide – and many more are available through our partnerships and accredited institutions.
To find out more about courses at the OU, click here.